There is a large variety of ways you can give time to support our work.
Volunteer to work with service users
Shifts available: Weekly on a Wednesday or Friday 10 – 3 based at our National Processing and Distribution Centre
Roles:
Greeter– welcomes service users into our centre, providing them with a tour and guiding them to the relevant area. A point of contact for our service users if they need assistance.
Adult clothing assistant– helping adults in our centre find the clothing and bedding they require and preparing pre-orders for collection.
Children's clothing assistant– our children's clothing is not on rails. The assistant in this section prepares a selection of clothing for parents/guardians to choose from when they visit our centre.
Replenishment team– ensure stock levels on our rails are maintained for our service users to choose from and report back about items with low stocks.
Contact info@sharewearclothingscheme.org for more information or call 03300 577844 option 1.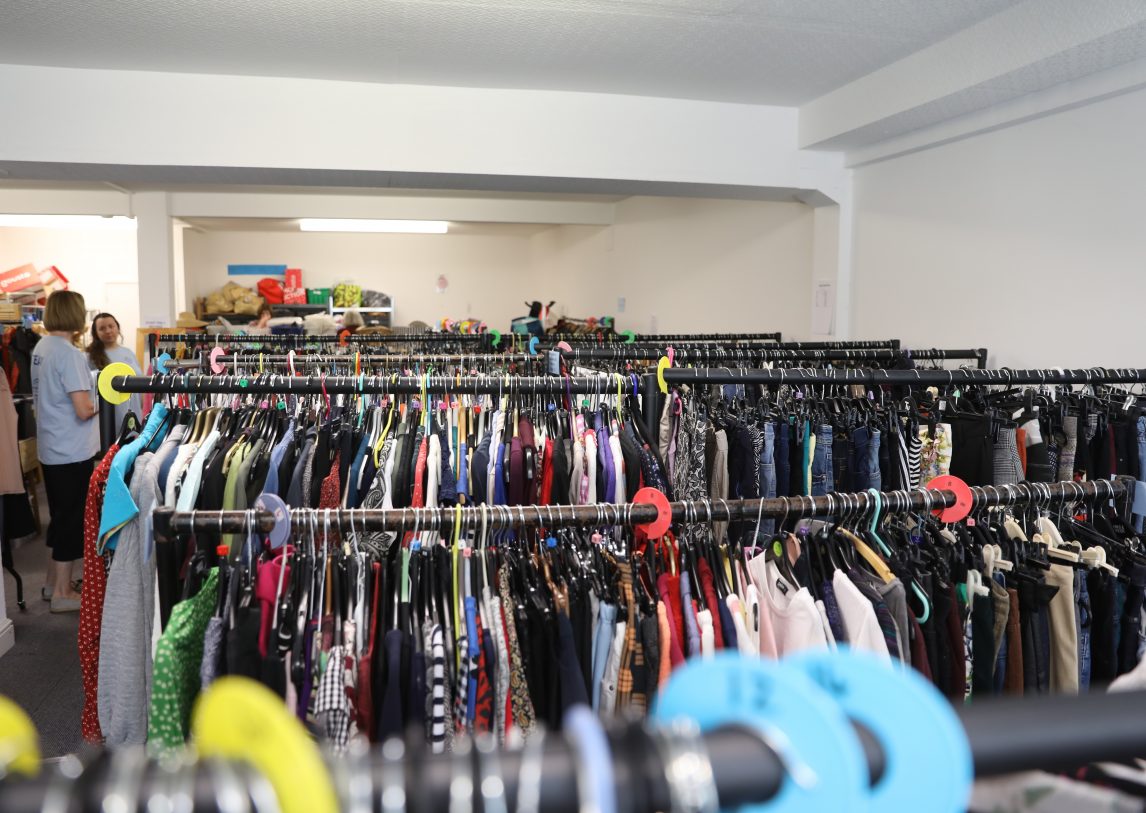 Volunteer at our National Processing and Distribution Centre in Nottingham
Shifts Available: Weekly on a Tuesday, Wednesday, Thursday or Friday. Various times between 9.30am and 3.30pm.
Roles:
Donation Processor – greeting donors, weighing and quality checking the donations. 
Clothing Operators – size sort and distribute the checked clothing to the stock areas.
Stock Operators – manage stock storage and rotation. 
Order Processor – pack orders ready for delivery to our Access Centre or Outreach Partners. 
Contact jo@sharewearclothingscheme.org for more information or call 03300 577844 option 2.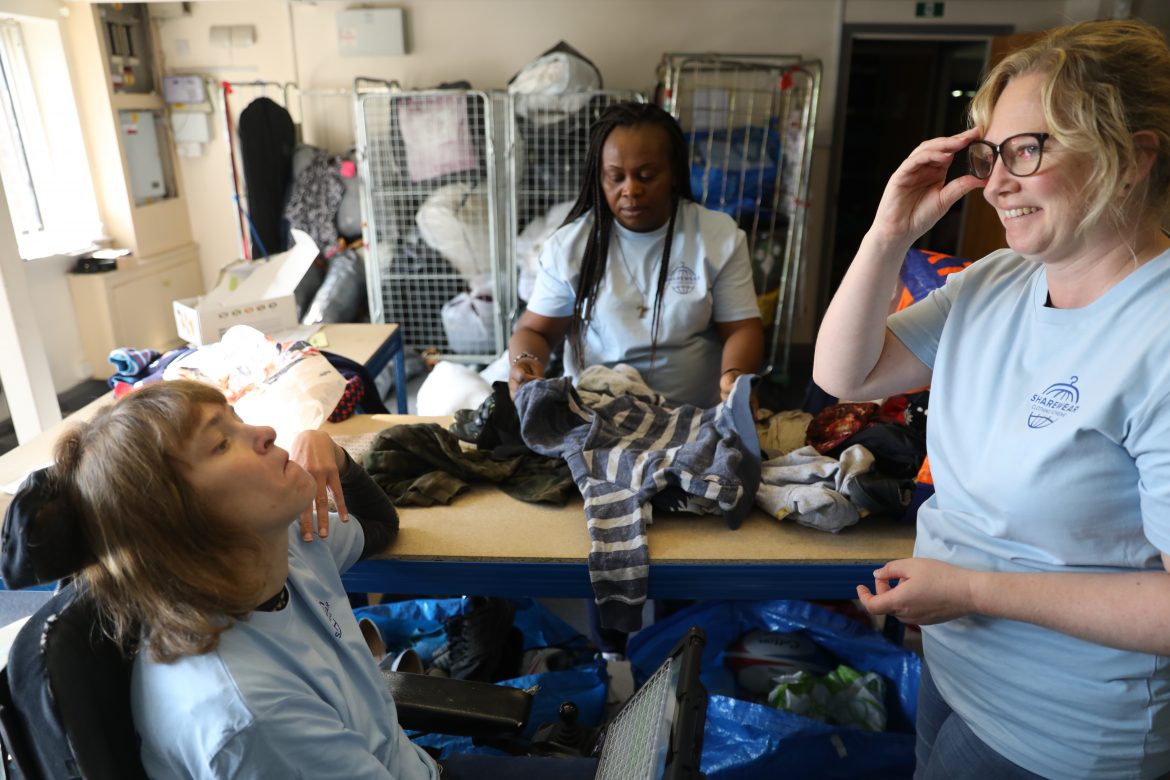 Volunteer as a driver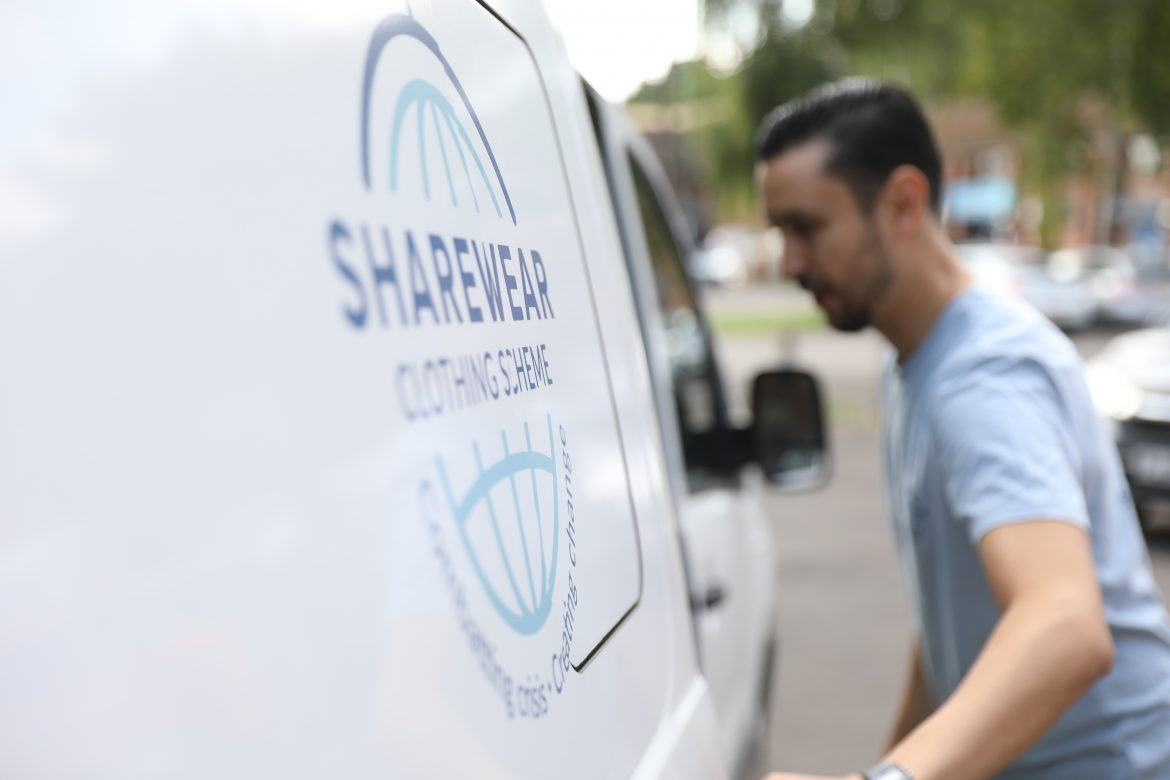 We are always in need of volunteer drivers to work alongside employees to shuttle stock between our processing and client centre, as well as to make local outreach deliveries and further afield trips. Two Sharewear vans are in use, but local driving in your own vehicle is also a possibility.
Contact jo@sharewearclothingscheme.org for more information or call 03300 577844 option 2.
Volunteer at a Community Sharewear franchise
For more information on how to volunteer for Sharewear outside of Nottingham go to Refer someone – Community Franchise Network
You could also follow Manchester Community Franchise and West Midlands Community Franchise networking groups, as well as our Sheffield work
Join our 'Shakers' – Sharewear Community of Makers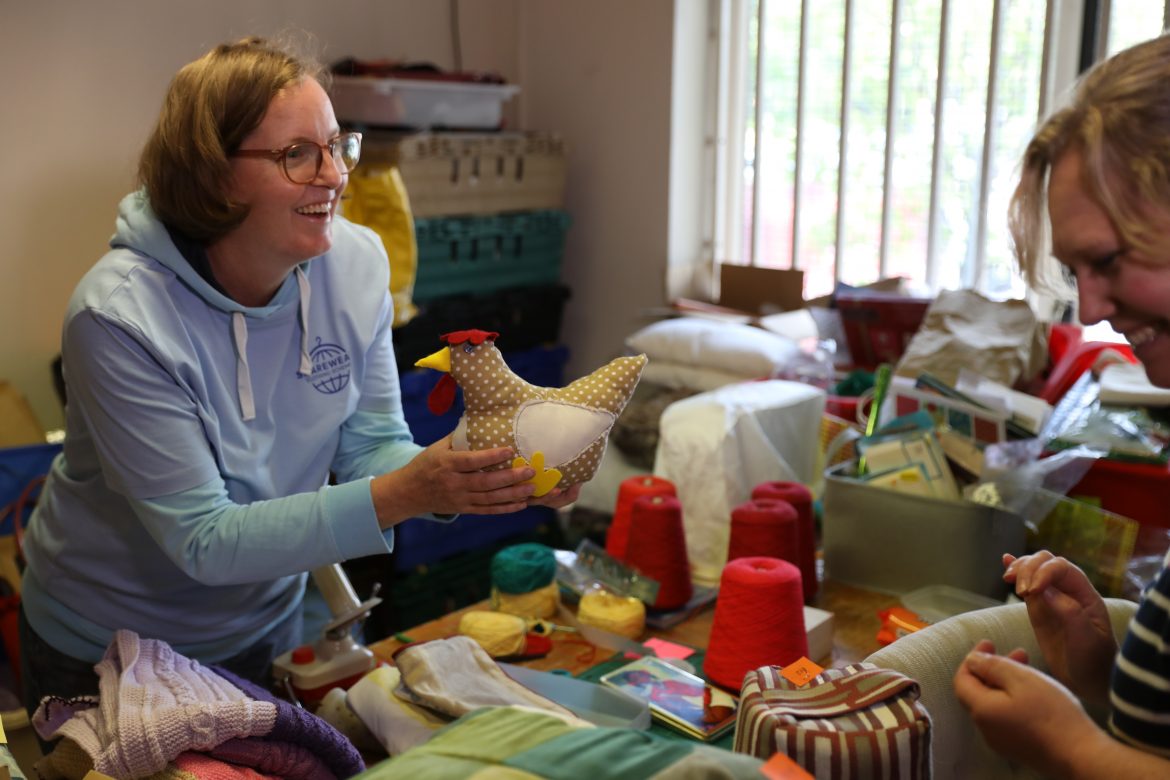 Run the sales of our Shakers' makes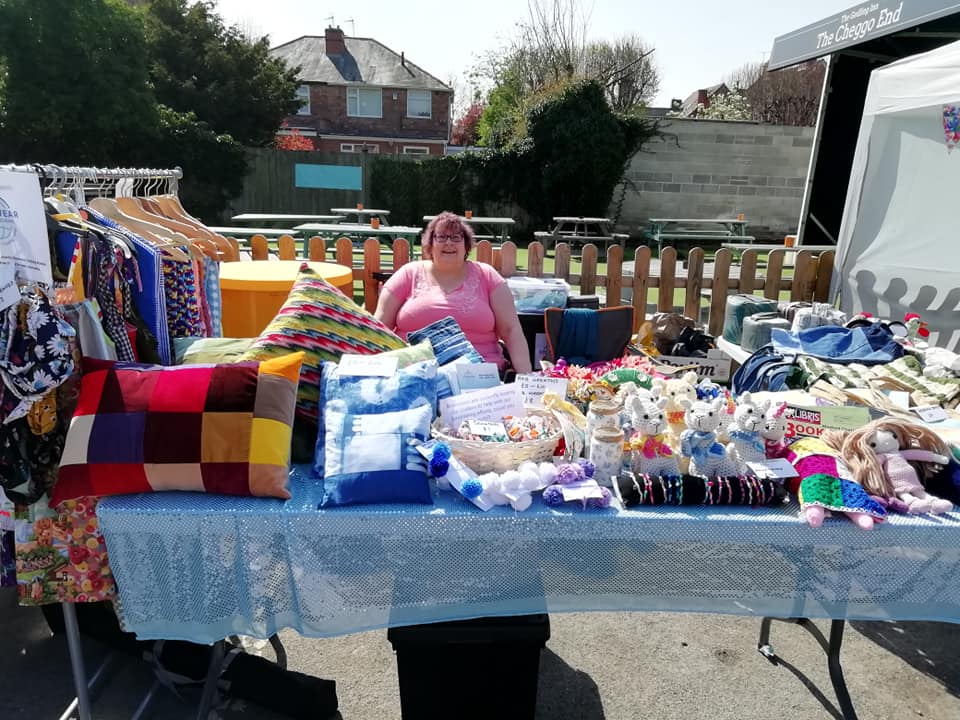 Fundraise for us in your local community or networks
For more information on how to fundraise for us go to Give Funds – Fundraising
Become an ambassador
We're seeking people from a variety of sectors who could act as ambassadors for our work alleviating clothing poverty. Whether you could achieve this from your role within the fashion industry, charity sector, academic arena, community networking or public sector, get in touch with our CEO Louise Cooke for more information on louise@sharewearclothingscheme.org
Join our Executive Team or Trustee Board
For more information on joining our Board of Trustees contact our Chair, Alison Rogers on Alison@sharewearclothingscheme.org
Current vacancies on our Executive Team (who are not trustees) include:
Digital Marketing Executive
Grants Executive
Business Development Executive for ReLived by Sharewear ( more information at Donate Clothing – join our ReLived scheme)
Contact our CEO Louise Cooke for more information on louise@sharewearclothingscheme.org
Give Time outside Nottingham
Our Community Sharewear Franchise Network is designed to effectively bring even more of the UK's unwanted, unworn, unsold or discarded clothing – of as-new and brand new quality– to those who most need it. By working with churches and community organisations and groups, we hope to bring about the day when everyone can access their Right to Clothing.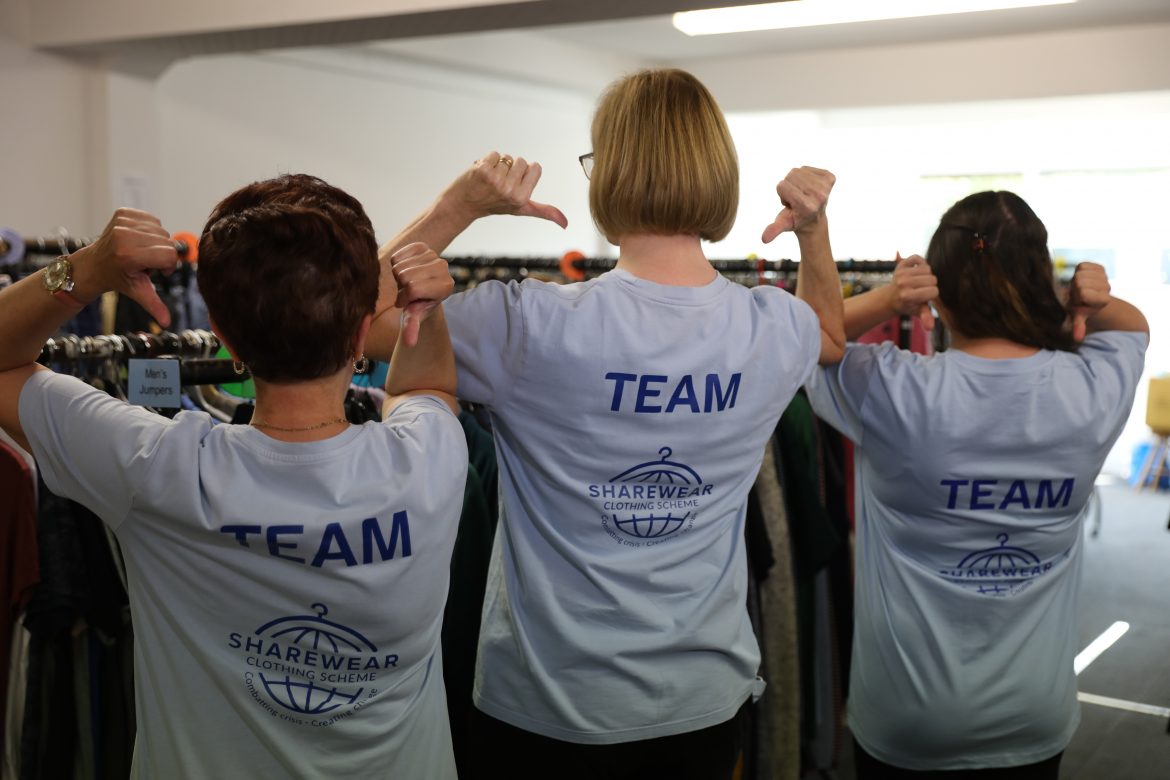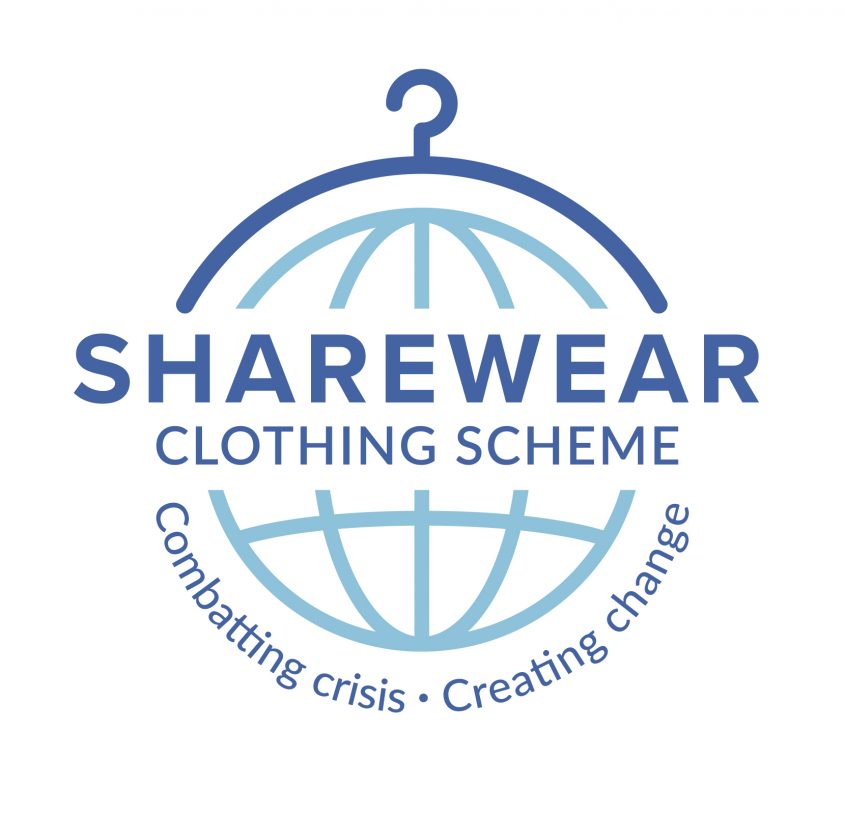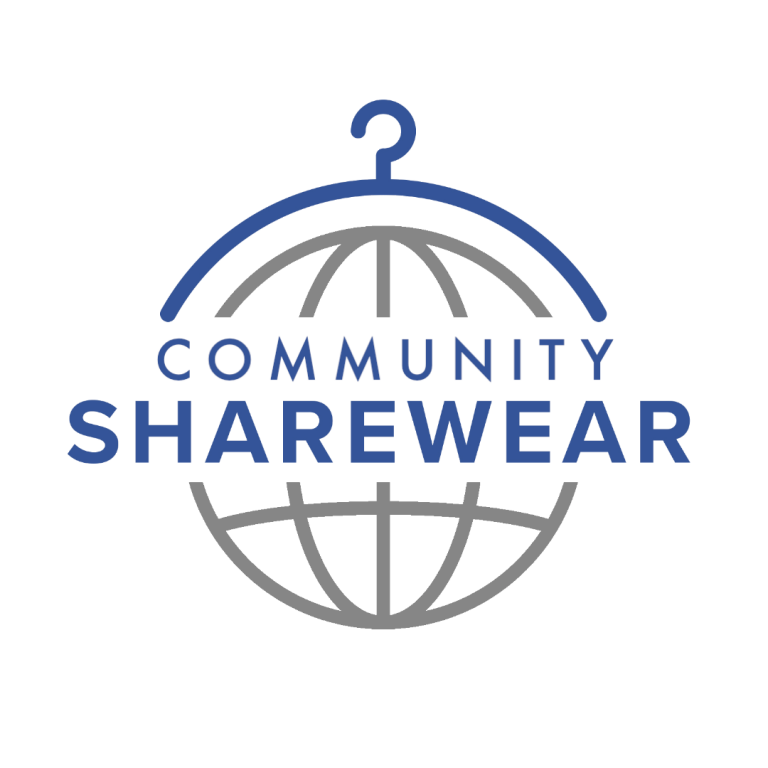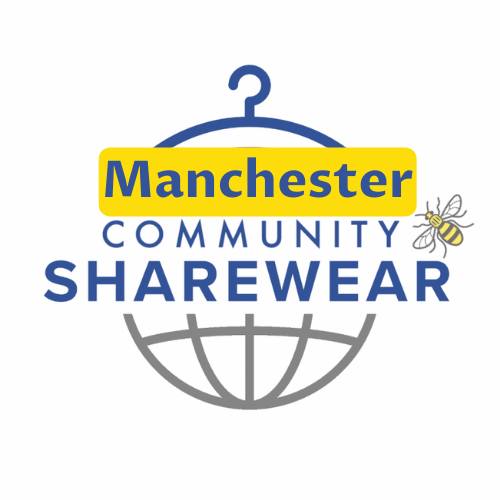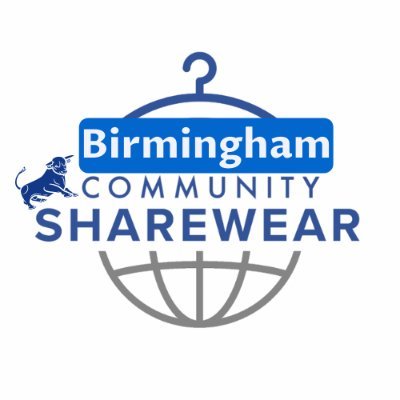 When you join our Community Sharewear franchise network you will receive:
Full training and ongoing support from Sharewear's National Lead and our Regional employees
An operating manual/access to our operating portal
Template website tailored to your own Community Sharewear
Branding artwork (including leaflets, banners, etc.)
Your own Sharewear domain email account
Your own Sharewear Facebook page
Data processing support
Waste collection service
Access to corporate relationships formed nationally by Sharewear Clothing Scheme, providing brand new high street name clothing.
Rails, equipment and start up stock (with subsequent regular stock deliveries until your own clothes donor network becomes more established)
Potential access to employability programmes secured by Sharewear Clothing Scheme
Support with regional grant applications
Our franchise fee is £1200 , with a small annual renewal fee to be applied from your own local fundraising. This contribution helps towards the costs of providing you with all of the above.
Interested?
Find out more information about first steps at info@sharewearclothingscheme.org
We can't wait to welcome you to Team Sharewear!