Who we are
Sharewear Clothing Scheme offer free-of-charge clothing choices to people in economic difficulty, using a combination of a referral system for individuals and an outreach service for organisations.
Our first session was in March 2014 and we became a Registered Charity in November 2016. Since then we have grown from being completely volunteer led for the first 4 years to having four employees, including our Founder and CEO, who work alongside a dedicated team of volunteers from a variety of backgrounds, many of whom are people who have used our service and ask to join our team to support others.
As of October 2022, 250 organisations are referring into our Nottingham Client Access Centre and dozens of organisations in the East and West Midlands, South Yorkshire and North London order bulk outreach deliveries. To become a referring or outreach organisation go to Refer Someone.
Sharewear has won various awards, including being named one of the top 100 Changemaker organisations by the Big Issue in 2020, and in December 2021 our Founder and CEO Louise Cooke was awarded an Honorary Doctorate in Business Administration by Nottingham Trent University in recognition of her achievement in establishing an organisation from scratch and growing it to be the leading voice in the UK on the issue of clothing poverty.
Our ongoing awareness-raising of the largely unreported issue of clothing poverty has attracted support from well-known figures over the years, including Julie Hesmondhalgh and Maxine Peake who take part in our various campaigns.
Our clothing range covers all types for all ages from birth upwards, and includes shoes and coats. We also offer bedding. For more information on our range go to Donate Clothing.
We are funded by a combination of community fundraising, benefactors and grant awards. To support us financially go to Give Funds.
Our Mission, Vision and Values have remained the same since 2014.
Mission: To provide free clothing and bedding to people in need.
Vision: People in need will not be held back from accessing employment and education opportunities through lack of appropriate clothing, and will not be prevented from living healthy and hygienic lives through lack of the same.
Values:
We are committed to upholding the basic dignity of every human person and passionate about equality of opportunity for both those we serve and our volunteers
We stand alongside those who struggle against poverty, powerlessness and injustice in our local community in compassion and humility
We affirm the value of acting in partnership and remain open to forging new relationships to the mutual benefit of all parties, in a spirit of solidarity
We acknowledge and act on our desire to provide work opportunities for marginalised members of society.
Sharewear are proud to be a Real Living Wage Employer and Partner Signatories to the Textiles 2030 Agreement by WRAP – the Waste and Resources Action Programme.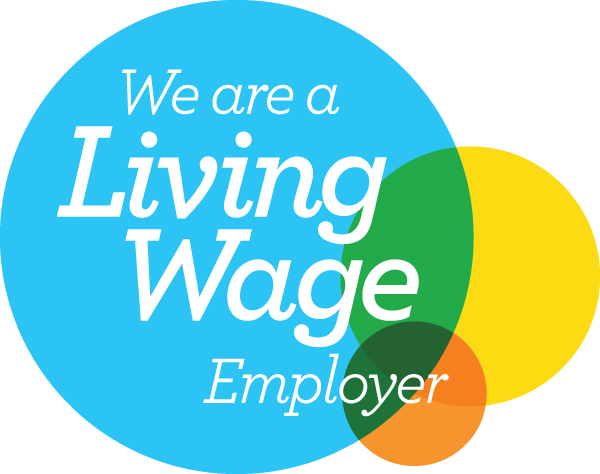 Check out our Supporter Brands and Media Coverage below.