Starting to go plastic free!
Reusing and recycling is a huge part of what our work involves, as 30kg of clothes per head of the UK population get thrown into landfill each year. The clothes donated to us are saved from that fate. So we are delighted that, in 10 weeks, volunteer Lois has used surplus material from our stocks to make over 60 recycled sacks.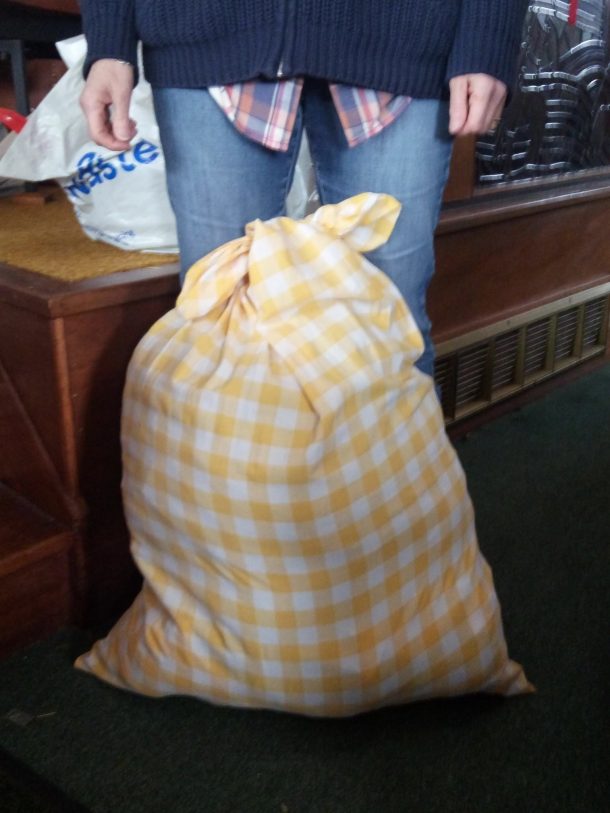 Most are used to send away our substandard stock, and the stronger ones are used for our regular deliveries to outreach partners. This means we haven't spent any money on plastic in 2018, as we either use the recycled sacks or reuse bags that donations came in.